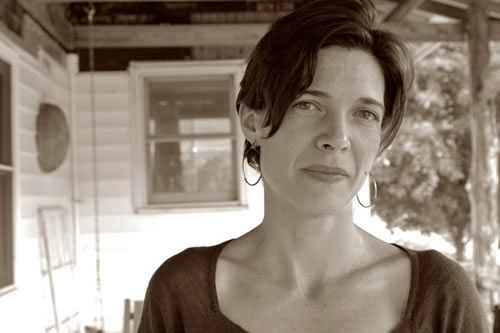 Arwen Donahue's drawing journal Landings consists of 130 drawings and stories documenting daily life over the course of a year on her family's Kentucky farm. Several drawings from Landings are featured in the 2016 documentary The Seer: A Portrait of Wendell Berry, directed by Laura Dunn and produced by Robert Redford and Terrence Malick.

Arwen is author and illustrator of the Xeric Award-winning graphic story Old Man Gloom. She has illustrated numerous books, including, most recently, Leatha Kendrick's Almanac of the Invisible; Rebecca Gayle Howell's Render/An Apocalypse; and Silas House's Recruiters. The University Press of Kentucky published her book of oral histories, This Is Home Now: Kentucky's Holocaust Survivors Speak, in 2009. Her art and writing have appeared in The Indiana Review, Still, The Women's Review of Books, and elsewhere.

Arwen has received an Al Smith Fellowship in creative nonfiction from the Kentucky Arts Council, Artist Enrichment grants for writing and visual art from the Kentucky Foundation for Women, and project grants from the Kentucky Humanities Council and the Kentucky Oral History Commission. She lives and works on her family's small farm in Nicholas County, Kentucky.
Contact Arwen at arwendonahue@gmail.com.